Product Details
Rotary dryer is widely used to dry the materials such as ore, coal ash, slag and clay in building materials, metallurgy, chemical industry and cement industry. It is mainly made up of the rotor, stuff­raising plate, transmission device, support device and seal rings.
Working principle
The heat source of the drum dryer comes from the combustion device and this dryer uses co-current heating method, so that when the materials to be dried go into the cylinder from the feeding box or feeding chute, they are pushed back by the spiral lifting board. Since the drum dryer is obliquely installed, the materials flow to the lower end of the machine under the gravity and the rotation of the machine, and on the other hand, the materials are repeatedly lifted by the lifting board to the higher end and then spread down constantly, so that the materials will form a even curtain inside the cylinder and conduct heat exchange with the hot air inside the cylinder. Since the materials constantly spread and the water contained in them will be dried, thus achieving the aim of drying.
Benefits Features
The drum dryer produced by our company uses new lifting board with many functions of guiding, current sharing and material lifting, and the materials can be comprehensively distributed on the radial sections of the drum dryer and the material curtain is in the thin, average and full state and the materials can fully contact the hot air, thus achieving the aim of making full use of the heat.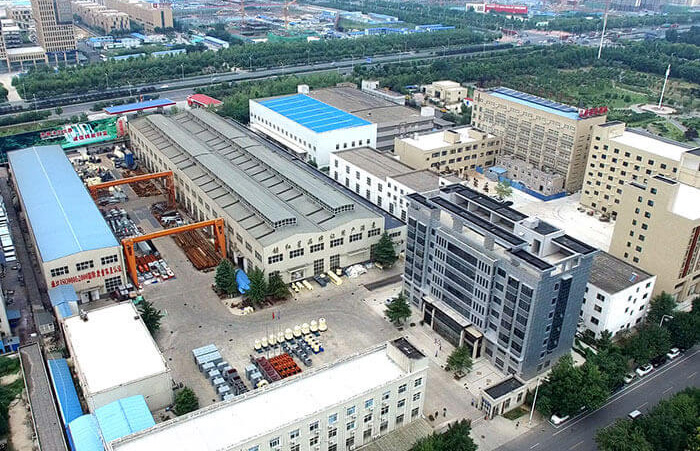 | | | | | | | |
| --- | --- | --- | --- | --- | --- | --- |
| Spec./m(Dia.×Length)(m) | Shell Cubage(m³) | Capacity(t/h) | Installation Obliquity(%) | Highest Inlet Air Temperature(℃) | Main Motor(kw) | Totalweight(t) |
| Φ1.2×8.0 | 9 | 1.9-2.4 | 3-5 | 700-800 | 7.5 | 9 |
| Φ1.2×10 | 11.3 | 2.4-3.0 | 3-5 | 700-800 | 7.5 | 11 |
| Φ1.5×12 | 21.2 | 4.5-5.7 | 3-5 | 700-800 | 15 | 18.5 |
| Φ1.5×14 | 24.7 | 5.3-6.6 | 3-5 | 700-800 | 15 | 19.7 |
| Φ1.5×15 | 26.5 | 5.7-7.1 | 3-5 | 700-800 | 15 | 20.5 |
| Φ1.8×12 | 30.5 | 6.5-8.1 | 3-5 | 700-800 | 18.5 | 21.5 |
| Φ1.8×14 | 35.6 | 7.6-9.5 | 3-5 | 700-800 | 18.5 | 23 |
| Φ2.2×12 | 45.6 | 9.7-12.2 | 3-5 | 700-800 | 22 | 33.5 |
| Φ2.2×14 | 53.2 | 11.4-14.2 | 3-5 | 700-800 | 22 | 36 |
| Φ2.2×16 | 60.8 | 13.0-16.2 | 3-5 | 700-800 | 22 | 38 |
| Φ2.4×14 | 63.3 | 13.5-16.9 | 3-5 | 700-800 | 37 | 45 |
| Φ2.4×18 | 81.4 | 17.4-21.7 | 3-5 | 700-800 | 37 | 49 |
| Φ2.4×20 | 90.4 | 19.3-24.1 | 3-5 | 700-800 | 45 | 54 |
| Φ2.4×22 | 99.5 | 21.2-26.5 | 3-5 | 700-800 | 45 | 58 |
| Φ2.6×24 | 127.4 | 27.2-34.0 | 3-5 | 700-800 | 55 | 73 |
| Φ3.0×20 | 141.3 | 30.1-37.7 | 3-5 | 700-800 | 75 | 85 |
| Φ3.0×25 | 176.6 | 37.7-47.1 | 3-5 | 700-800 | 75 | 95 |
| Φ3.2×25 | 201 | 42.9-53.6 | 3-5 | 700-800 | 90 | 110 |
| Φ3.6×28 | 285 | 60.8-76.0 | 3-5 | 700-800 | 160 | 135 |
Leave a message